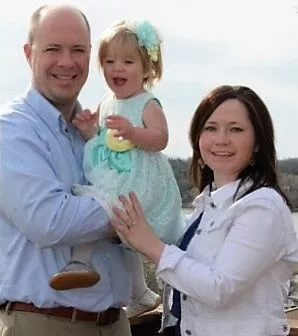 Dr. McAlevy was born and raised in Kearney, the sixth of seven children. He grew up laying concrete for his dad's company. In his free time, he loved golfing, hunting, and spending time with his grandparents.

He attended Doane College where he graduated magna cum laude with a Bachelor of Science degree in Biology. Upon graduation, he attended the University of Nebraska Medical Center College of Dentistry, where he was a student of Dr. Giddings. In his second year of school, Jarrod received a prestigious Health Professions Scholarship from the United States Air Force. He graduated in 2008 and was accepted into an Advanced Education in General Dentistry Residency program at Offutt Air Force Base. During his eight years in the Air Force, Jarrod was the recipient of the Dentist of the Year Award a total of three times.
In his free time, Jarrod loves to spend time with his wife and daughter. His interests include classic cars and Husker football. He is excited to join the Syracuse community and provide quality affordable dental care to Syracuse and the surrounding area. Patients of all ages wlecome.